I am on cloud 9
Jenny you are awesome 👌and the spiral perm that I got it done today is clearly so cool. As I say you are the bestest.
Thanks again love the curls.
Rumleen Rathor
I have been a client
I have been a client at Jenny's for 3 years now and she is absolutely amazing. I never have to wait for an appointment, she always gives a fair price and she is a phenomenal hair stylist. She really cares about her clients, and she always gives you advice about what she thinks will suit you best. I really can't say enough good things about her!
Laura T
Professional and wonderful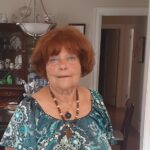 My new hairdresser, recommended by a friend, is wonderful. In a quiet, customized setting, I spent a wonderful afternoon with Jenny, who was tasked with picking out a new hair colour and highlights (I had never gifted myself luxuriously like this experience turned out for me). As I walked home, several people complimented me on my new look). Jenny ensures a customer-pleasing space away from distractions, and pays close attention, including about my going to see my grandchildren after nearly two years. They have never seen their gramma looking so glamourous ever before and they will be gobsmacked when they first lay their eyes on the new me. Jenny's is affordable, wonderful and I will recommend coming here to all my friends. She is very humble about her professional experience as a film hairdresser, and the personal stylist of many models. She made me feel great about myself.
barbara fitchette
Great Cut and Style
I first went with a Groupon and have since gone back. Jenny does an amazing cut. Very friendly and accommodating. Also you're in and out within 30 minutes with a great cut! Thanks Jenny!
Anna Levenson
Awesome 👏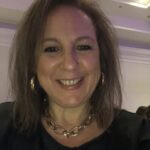 Jenny was very professional and very nice to me . She did beautiful highlights and treatment. I will be going back to her .
Paula Dias
Jenny is simply amazing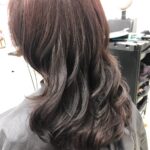 I have been searching for someone who could cut my hair the way I want it and atlast I found Jenny. She is an amazing person and an extremely skilled hairdresser. I am definitely coming back to her because I know that I will get an amazing style every time.
Edna
Jenny is very kind and professional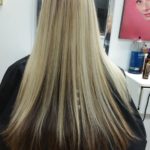 I have been to Jenny's Hair Design twice now, and I can confidently say that she has become "my" hairdresser. I have struggled for months to find someone to do my hair and my search is finally over!
Jenny is very kind and professional. She knows her stuff. I never have to say "only a little bit off". I love my long hair, and it seems that she cuts off all my extra hair and I don't feel I've lost any! My hi lites look superb, very bright and even. They blend very well with my hair.
Jenny is able to cut my hair without me worrying that it won't look right. I have been other places and leave feeling sad that the cut was all wrong; not at Jenny's! She has her own private salon, no rows upon rows of hairdressers chatting; just you, her and some jazz tunes! You won't be disappointed if you visit jenny, and you will likely return after you've been once!
Lastly, if you have a hard time finding her, you have to go to the door at 593 Yonge Street. It is between a Popeyes and a Luggage place. You go in the door and up ONE flight of stairs. Enter the doors to the left, then turn right and follow the hallway all the way to the back. Jennys is the glass sliding door that is frosted at the top half. Slide it open and your new hair awaits!
Dawn J.
I do recommend you checking her out!
My review is a bit late. But better late than never. 🙂
So, this place is not like one of those super fancy places with chandeliers, damask wall paper and serving all kinds of teas/coffee. But who cares??!?! I just needed a basic hair cut at a reasonable price. It's located upstairs above other store fronts. So slightly difficult to find. The shop is small, but bright and clean. That's important.
Jenny has many, many years experience as being a hair dresser and she knows her stuff! She understands hair and the various types of textures/thicknesses/colours. She gave me a great recommendation of putting lots of layers in. I was a bit weary at first, but I trusted her and guess what? She was right. I've gotten a few compliments on my new "do". One friend who is quite into hair said that the layers were done really well. Which I figured because Jenny did take the time to make sure it was just right. I appreciated that!
Lastly, it was lovely talking to her. And like Dawn said, she does play jazz while you are there.
I will definitely be back! And I do recommend you checking her out.
J T.
Awesome blonde highlights!
Awesome blonde highlights. Lasted 4 months. Very happy-going back today for the 2nd time.
Linda H.
Jenny really listens to what I want!
Jenny is a master hair cutter, colorist and stylist. She really listens to what I want and gives it to me. Her haircut is so good, even when I need another one it still maintains it's shape.
I have been to so many hair stylists in Toronto and I've finally found Jenny. I've been back 4 times and will continue. Check her out. She is also very fair in her prices, and fun to be around.
Colleen W.
Jenny is very professional
Jenny is very professional and knows her stuff! She is passionate about her work and it shows with the time she puts in her clients unlike other hairdressers who tend to rush with the work. I did highlights, haircut and treatment with her this weekend for my wedding and she did a lovely job. The vast experience she brings from Europe is indeed beneficial. Highly recommended!
Maria C.